By Benjamin Glaser, DealNews Features Editor
If you need some motivation to get moving on this Hump Day, we've got three Editors' Choice daily deals that are going, going, almost gone, so act fast! Plus, all-time lows on jewelery boxes and a Patagonia rain jacket. These deals and more are in our list of five Editors' Choice deals we found overnight and early this morning.
Best Film Camera Deal
Lomography LomoKino 35mm Movie Camera
Store:
B&H Photo-Video
Price:
$39.95
with
free shipping
Lowest By:
$52
Expires:
Today
Is It Worth It?: Unleash your inner Cecil B. DeMille with this film camera. That's right, celluloid film. It's currently at the lowest total price we could find by $52. This hand-crank-driven camera uses any kind of 35mm film and shoots at 3-5 frames per second. It comes with a LomoKinoScope for viewing developed film. Note: Your purchase does not include old-timey director pants or speaking megaphone.
Best Laptop Deal
Lenovo G50 15.6" Laptop
Store:
Best Buy
Price:
$250
with
free shipping
Lowest By:
$80
Expires:
Today
Is It Worth It?: For something more modernly productive, check out this 4.6-lb. Lenovo G50 AMD A8 2GHz 15.6" LED-Backlit Laptop in Black, model no. 80E30181US, bundled with Microsoft Office 365 Personal 1-Year for PC or Mac, Titanium Internet Security 3-Device 6-Months for Windows/Mac/Android/iOS, and a game download. At this price, it's $80 off the list price of the laptop alone and the lowest total price we've seen for a Lenovo laptop with 6GB RAM.
Features include an AMD A8-6410 2GHz quad-core processor, 15.6" 1366x768 LED-backlit LCD, 6GB RAM, 500GB hard drive, DVD burner, 802.11n wireless, media card reader, webcam, 4-cell battery, and Windows 8.1 64-bit. For more info on the game download, click here.
Best Networking Deal
Onkyo WiFi Network Receiver
Store:
Best Buy
Price:
$199.99
with
free shipping
Lowest By:
$135
Expires:
Today
Is It Worth It?: Your average television doesn't come with many bells and whistles out of the box, but with this Onkyo 575-watt 5.2-Channel Network Home Theater Receiver, model no. TX-NR535, you will be well on your way to a true "entertainment system." That's $30 under our mention from two weeks ago and the lowest total price we've seen. (It's also a current low by $135; most stores charge $399 or more.)
This receiver is 3D- and 4K UHD-ready and it features 115 watts per channel into five channels, WiFi, Dolby TrueHD, USB port, six HDMI inputs, and one HDMI output.
Best Outerwear Deal
Patagonia Men's Pembroke Rain Jacket
Store:
6pm
Price:
$89.70
with
free shipping
Lowest By:
$209
Is It Worth It?: Maybe you've purchased enough gadgets for the home and office, and you realize you'll actually need to venture outside into the April showers at some point. Luckily, 6pm offers the Patagonia Men's Pembroke Water-Resistant Rain Jacket in Black or Nickel for $209 off, which is the lowest price we've seen. It's available in sizes M to XXL.
Best Kids Deal
Children's Jewelry Boxes
Store:
Kmart
Discount:
Up to
90% off
with
in-store pickup
Lowest By:
At least $14
Is It Worth It?: Little Janey isn't going to appreciate that 5.2-channel network receiver above? Some people have simpler joys. Available for pickup only and with stock varying by ZIP code, Kmart takes 90% off select children's jewelry boxes, with prices starting from $1.49. Each is at least $14 off and the lowest price we've seen. Choose from stands, standard boxes, and musical boxes.

Of note, Shop Your Way Rewards members will earn a Kmart credit with this purchase and may be eligible for additional credits and discounts.
---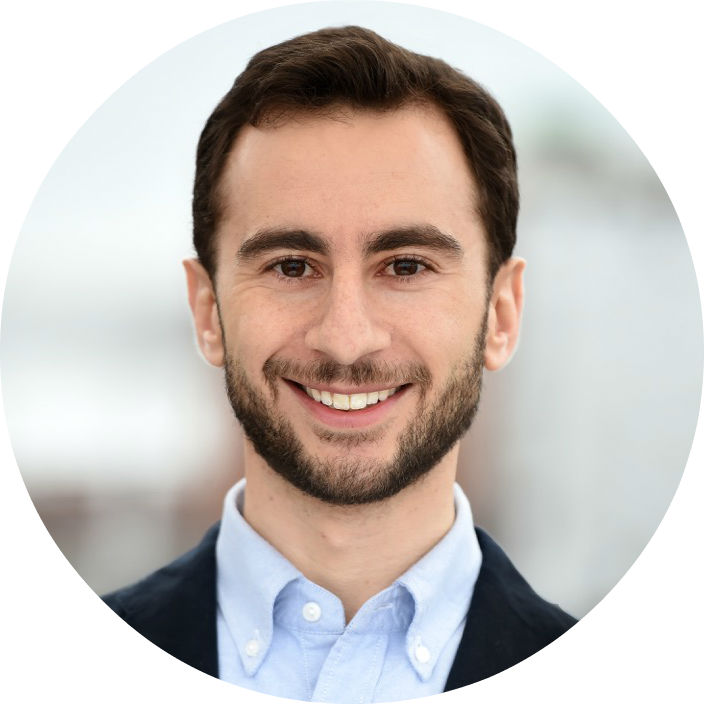 Originally from the Hudson Valley, Ben now lives in Brooklyn. He has an English degree from Harvard, and loves movies, theater, and cooking. You can follow him on Twitter at @BenDealNews and @BKGlaser.